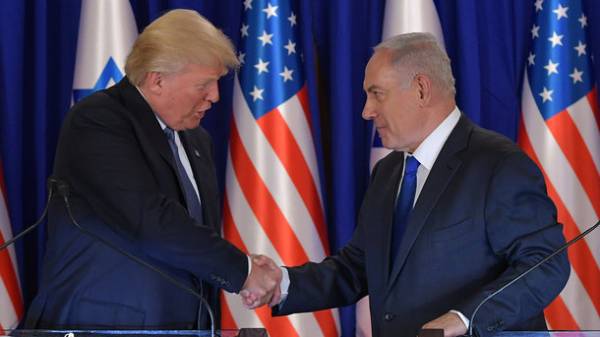 The President of the United States Donald trump expressed hope for a peaceful settlement of the Palestinian-Israeli conflict, despite the fact that it was "the hardest deal of all".
"I thank the Prime Minister (Netanyahu) for his commitment to the peace process, and he does a lot, and it's not easy. I heard it was the hardest deal, but I feel that, ultimately, we will achieve it, I hope," said trump after talks with the Prime Minister of Israel Benjamin Netanyahu.
The US President was not informed of specific plans to resolve the situation. The President's speech was broadcast by American television.
Trump shortly after the election announced its intention to try his hand at middle East peacemaking and to achieve a settlement of the Palestinian-Israeli conflict, which tried but failed to do his predecessors in the White house.
Comments
comments