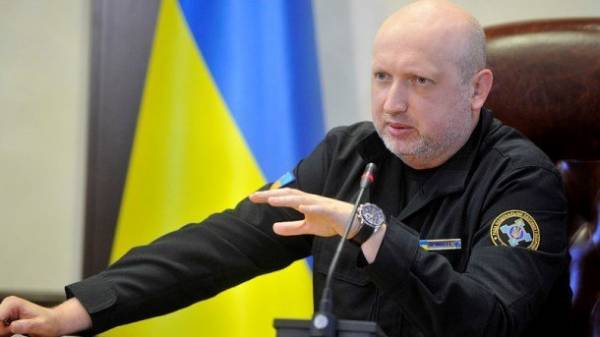 NSDC Secretary Oleksandr Turchynov believes that the Eastern Ukrainian border we need to turn into irresistible to Russian aggression fortress. This is stated in his congratulatory message on the Agency's website on the occasion of Day of the frontier guard.
"For us it is important to equip the state border in the West, by European standards – comfortable and reliable, and to the East to create an insurmountable fortress. I am convinced that our guards will adequately fulfill all the tasks set by the country", – said Turchinov.
He congratulated border guards with their professional holiday, noting that they are on the front line of defense against Russian aggression together with the military.
"Today you stand at the forefront of defense of Ukraine together with his sister from the Armed Forces and the National guard of Ukraine, protecting its sovereignty and territorial integrity of our country. You heroically and selflessly fulfill their constitutional duty by giving a rebuff to the aggressor, international terrorism and crime," – said the NSDC Secretary.
As stated in the state border service, the Ministry is completing work on creation of barriers for the protection of the state border with Russia in Kharkiv region, and in Luhansk and Sumy areas of work continue.
The Ministry also noted that a border violation of the border is reduced to zero, and this confirms the effectiveness of the project.
Comments
comments