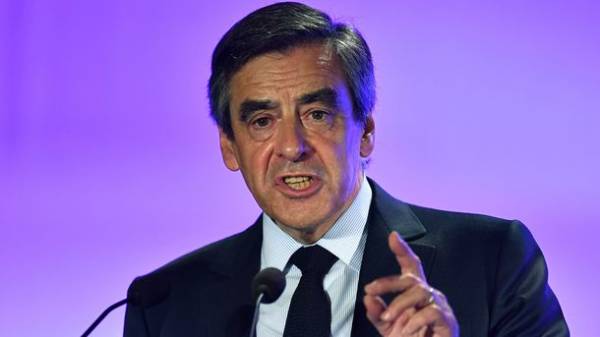 The police raided the house of a candidate for President of France françois Fillon and his wife Penelope, who is suspected of fictitious employment.
The search took place Thursday, March 2, at the Paris house of Fillon by order of the court investigators, which on February 24 was requested to undertake an extended investigation on the employment of Penelope Fillon, transfers TV channel "112 Ukraine" with reference to the publishing company.
Wednesday, March 1, Fillon confirmed the subpoena, which may lead to charges of embezzlement of state funds.
The politician reiterated the innocence, drew attention to numerous violations during the investigation and called a "political murder" the actions of the authorities. According to Fillon, only citizens in the elections to decide who will become the President of France. Earlier, Fillon said that it will withdraw from the presidential race, if he becomes involved in the investigation.
As reported, the financial Prosecutor's office of France (PNF) has opened a judicial investigation in the case of fictitious employment of the spouse of the candidate in presidents of France Francois Fillon.
Comments
comments