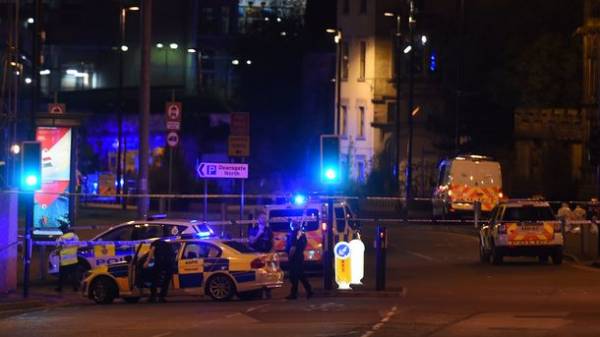 Who was at the concert by American singer Ariana Grande, which was held at the "Manchester Arena", told about what happened.
"Everyone was shouting and running, the floor was covered in clothes and mobile phones. People just drop everything," – said 22-year-old Robert Tempkin BBC News.
According to him, some said that was not an explosion, just burst the balls.
"Next to the building there were many ambulances. Someone had help," he added.
Another witness Josh Elliott said that the hall was chaos, there were a lot of police, everyone was trying to get outside as quickly as possible.
Meanwhile, media reported that British transport police found out where exactly the explosion occurred at the "Manchester Arena".
As The Sun reported, citing law enforcement, the cotton took place in the foyer "Manchester-Arena".
Informed the American TV channel NBC, citing law enforcement officials have reported at least 20 casualties and hundreds injured in the tragedy at the stadium "Manchester arena" in the UK.
Concert complex, work engineers.
Comments
comments