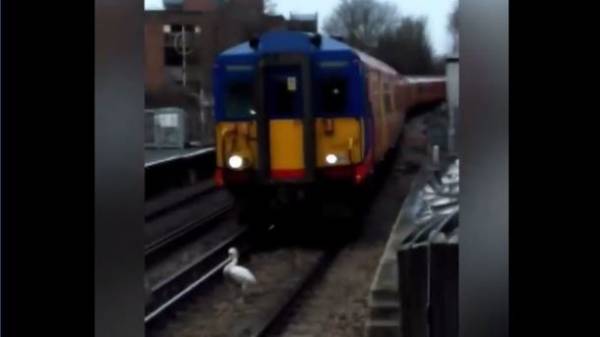 Swans – beautiful and proud bird. They even know how to stop the train. That is exactly what happened with a beautiful white Swan in the video on Facebook.
The video shows how a bird paralyzed movement that was just walking along the path of the train. However, she does periodically and stayed sitting down.
When meeting the man ran out and tried using food to lure the Swan out of the way, the bird food he ate, but out of your way to go away.
The video, meanwhile, only a few days had already collected over four million views and admiring comments.
Comments
comments