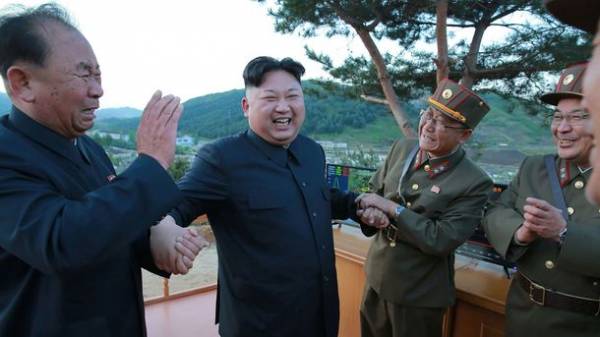 North Korean leader Kim Jong-UN praised Sunday the launch of Puchiko-2 on "100 points out of 100" and ordered as soon as possible to equip the country's armed forces, told broadcaster NHK.
It is noted that the test, which was called "the last testing before operational deployment", was attended by the country's leader Kim Jong-UN. He gave held up in the rating "100 points out of 100".
"We need as quickly as possible to move to large-scale mass production and to equip the army," said Kim Jong-UN.
We will remind, on may 22, DPRK announced the successful launch of Puchiko-2, which was first tested in February and is a land-based modification of the ballistic missile submarines (UAVs).
Comments
comments