Stepanov about the epidemic COVID-19 in Ukraine: online briefing
7 may, 09:11

Sergey Martynets
Before Ukrainians will be made by the health Minister and his assistant
The Ministry of health is traditional online briefing where the head of Department Maxim Stepanov will report the latest data on the situation of the epidemic of coronavirus in Ukraine. Then give his assistant Irina Mikituk and talk about the state of the health system in the regions.
https://www.youtube.com/embed/ybVFSHAu8FM" width="560″>
As reported "Today", as of morning on may 6 throughout Ukraine have been laboratory confirmed, 13 184 cases COVID-19, of which 327 lethal. Only Tuesday the number of infected grew by 487 people. In addition, of the total number of infected coronavirus found 2 551 physician and 905 children. Leaders in the infection of the population remain Chernivtsi region and Kyiv. See more card cases in the regions.
Advertising
In the trend
Can region to determine for themselves how to get out of quarantine – Lyashko gave the answer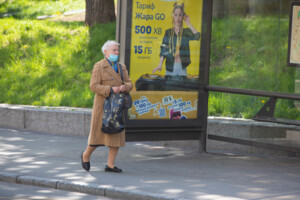 Meanwhile, the growing number of infected and in the occupied Crimea. Now there is recorded 160 cases of coronavirus, and 38 of them imported from abroad, including from Russia. 22 cases identified after contact with newcomers from Russia. In Sevastopol COVID-19 98 sick people. Note that this is not official data, but only the statistics of the occupation "authorities".
According to experts of the World data center for Geoinformatics and sustainable development, measures that have been taken by the authorities of Ukraine, in General, significantly slow down the rapid spread of COVID-19 and reduce the heavy consequences from it, as has been observed in some European countries and the USA. However, the epidemic has no plans to leave, first will decline, then a second wave. Experts made a forecast for the coronavirus in Ukraine.
All the details in a special topic Coronavirus in Ukraine
Comments
comments