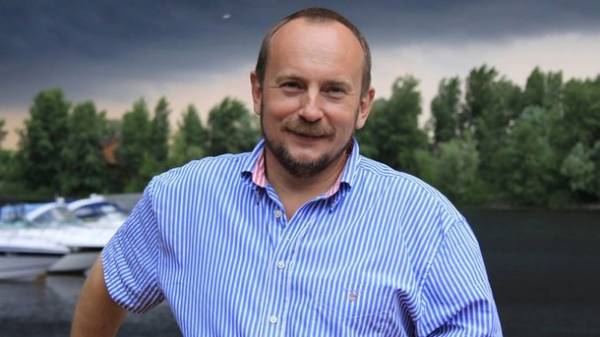 State enterprise "international airport "Borispol" (Kiev), the largest airport in the country, continues to negotiate on joint work with leading European low-cost airline Ryanair. This was stated by the head of the airport Paul Ryabikin.
"Today, the talks continue. We identified the existing problems and broke them into two parts – the process that lies in their service in the "Borispol", and financial-organizational – our fees that they have to pay," explained Ryabikin.
According to him, the approach of the airlines was that they want low flat fees and no more, and the airport explained that the regulation provides for a differentiated rate from the take-off mass and other indicators.
"We determined that to stimulate new directions, we need to reduce those rates, which we talked about. The Ministry gave clear indicators of what needs to be changed in the regulatory framework, to ensure that new, including budget carriers, were able to fly to Ukraine and offer their services here," said Ryabikin.
Meanwhile, in his opinion, developed the airport system of discounts will be of interest and basic carrier, and all the rest.
"The negotiations themselves – is the working moment in constant contact. For me, the importance of this issue is not about the arrival of Ryanair, and the prerequisites for further operation of any new airlines," he said.
Speaking about the work of other budget airlines in the Ukraine and in "Borispol", Ryabikin said that "unless there be somebody who could be based here and fly as Wizz Air".
"No, while those not expected. Although the Minister (the head of the Ministry of Infrastructure Volodymyr Omelyan – Ed.) there is a plan to create a national low-cost carrier, but have no right to disclose what I know. We are ready to work with anyone who is willing to normal market conditions," said Ryabikin.
"From the new carriers expected Qatar – more a year, with the summer season, although perhaps they will come to winter navigation 2017-2018 Until they can agree on a timetable because of a number of issues on the supply ships from Airbus. Well, the expected growth from the base of the carrier, they have very ambitious plans to expand the fleet to at least four wide-bodied plus side next year" – summed up Ryabikin.
As reported, in late April, the Minister of infrastructure Volodymyr Omelian announced the completion of negotiations, the largest European low-cost airline Ryanair with the International airport "Borispol" on the implementation of the flights.
Earlier it was stated that Ryanair and "Borispol" were unable to agree on terms of cooperation.
In the beginning of April, Ryanair announced that it plans to launch flights Lviv-Berlin in October 2017, as planned, and in September due to the high demand from Ukrainian consumers. In addition, the high demand has forced Ryanair to move flights from Ukraine to London.
Comments
comments