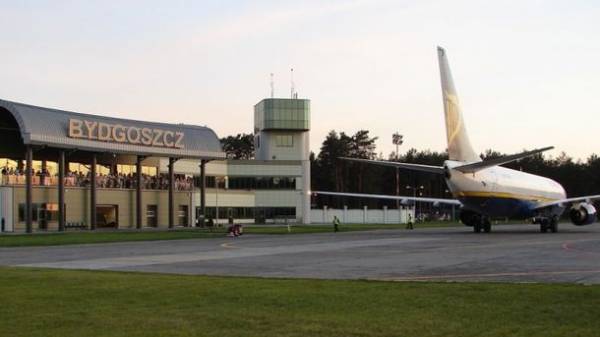 The airport in Bydgoszcz is planning to launch new summer flights – Lviv. They can use not only tourists, but also thousands of Ukrainians, who study and work in Bydgoszcz and the region. This was reported by "Polish radio" with reference to wyborcza.pl.
Likely that a new flight will start in late July. In this, as told to Marta Sikora of the Higher school of Economics, interested especially Ukraine, as it there occurs a large part of University students.
According to the publication, ticket prices should be designed so that their acquisition could afford not only poles who want to visit Lviv, but in the first place, Ukrainians who travel to work or study. Tickets at a special price will cost about 100 PLN (about 700 USD).
The airport in Bydgoszcz has not officially confirmed information about the launch of a new flight. "I can't confirm anything. Negotiations with the carrier are ongoing," said Artur Niedzwiecki, the representative of the Bydgoszcz airport.
At the same time, Ukrainians in Bydgoszcz is becoming more. Last year, Polish employers registered in the Department of labour a record number of workers from Ukraine up to 24 thousand applications. Of the need for workers from the East was also growing. The company's massive send proposals for the Ukrainians in the honorary Consulate of Ukraine in Bydgoszcz.
"We appeal to the entrepreneurs who need even a few dozen people. They know that the Ukrainians are honest and hardworking," said the Consul Krzysztof Sikora.
Comments
comments