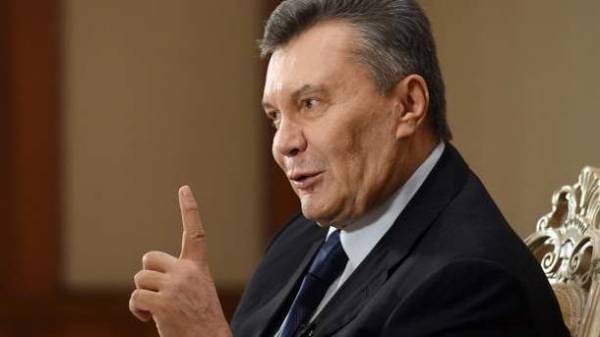 The money confiscated from the ex-President of Ukraine Viktor Yanukovych, it is impossible to use without making any changes to the budget. About it reports a press-service of the Ministry of Finance.
"The court's decision for funds in Oshchadbank, where the amount of us $ 1.1 bn and securities worth $ 200 million was applied confiscation. Currency funds from the special confiscation transferred to the account of the state Treasury. Exceeding more than 11.5 billion UAH counts, however, can only be used after changes in the law on the State budget", – stated in the message.
The Finance Ministry noted that the funds from the confiscation, which are one-time admission, have certain limitations in accordance with the budget law and can only be used for one-time expenditures.
We will remind, earlier the state-owned Oschadbank has completed the transfer of the arrested and confiscated from ex-President Viktor Yanukovych $ 1.5 billion.
The state Treasury also reported that, thanks to the proceeds from the special confiscation, the income of the state budget of Ukraine in January-April 2017 amounted to 259,78 billion, which is 18.9% or by 41.21 billion, exceeds the performance of the interim plan.
Comments
comments