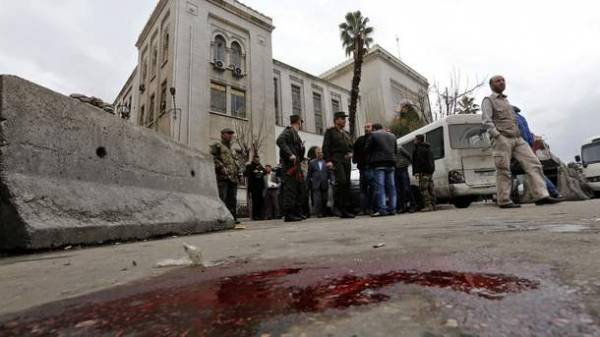 At least 31 people died as a result of two explosions committed by suicide bombers in Damascus, at least 102 were injured, according to SANA, the TV channel "112 Ukraine".
The first explosion occurred near the Palace of justice in the Syrian capital. At least 102 people were injured.
According to the head of the police service of the city Mohammed Ismail keyr, explosion happened around 13:20 local time. The suicide bomber was dressed in military uniform, and he was carrying grenades and automatic. The explosive device he detonated at the time when he was approached by the guards.
Another attack occurred at a restaurant in the area Rabweh. The attack was also a suicide bomber. At least 28 people were injured.
While none of the groups has claimed responsibility for the attacks.
Earlier it was reported that a suicide bomber blew himself up in the Palace of justice near the Hamidiya market in the old part of the city.
Comments
comments