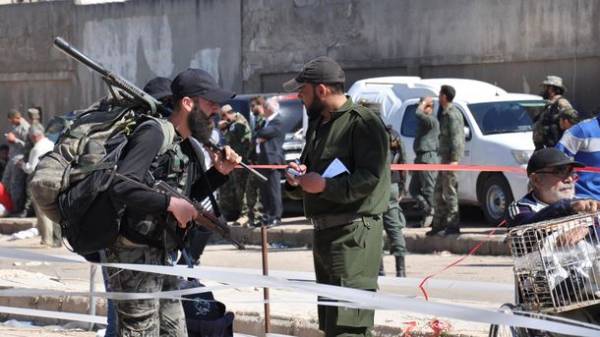 In Syria in Idlib province in the North, suicide bombers attacked the headquarters of a group of Syrian rebels, killing 14 people. It is reported Associated Press with reference to the Syrian monitoring centre for human rights, the TV channel "112 Ukraine".
The attack of suicide bombers in the village of tal Toucan in Idlib province killed at least 14 members of the rebel group "Ahrar al-sham".
It is reported that this was a deliberate two-pronged attack. The attackers got to the scene on motorcycles. Among the dead was one of the leaders of the group.
As reported, in Syria, from the area Berze evacuated 33 buses with women and children.
Comments
comments