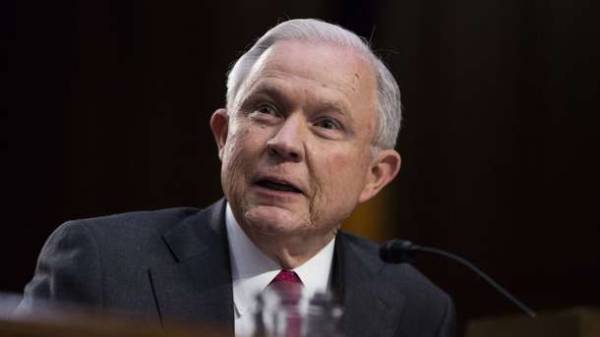 U.S. attorney General Jeff sessions called the information about any signs of collusion with officials from Russia "disgusting lie". He stated at the Senate hearings devoted to the consideration of the case about RF interference in the course of the last year's American election, the TV channel "112 Ukraine" with reference to Reuters.
"The suggestion that I was involved in any conspiracy… is an awful and disgusting lie," he said. Sessions also added that"I do not know of any evidence of collusion" between President Donald trump and the Russian Federation.
The Minister also commented to CNN about his meeting with the Russian Ambassador in Washington Sergei Kislyak, which could take place April 27, 2016 the Mayflower. "I didn't have private meetings with Russian officials at the hotel "the Mayflower" – his words TASS.
At this sessions confirmed that the two times he met with the Ambassador and discussed with him "certainly nothing that would be inappropriate." "I want to be clear that you never met and did not conduct any conversations with Russian officials", which would be last in last year's American election, or intervention in the electoral process, said sessions.
The Minister also stressed that he is not going to discuss with senators their private conversations with trump.
According to CNN Senator Martin Heinrich blamed and Roman sessions that he's not answering questions. "You do not answer the questions. You interfere with the investigation in Congress, and your silence speaks volumes," he said during a speech attorney General.
We will remind, earlier it was reported that U.S. attorney General Jeff sessions has agreed to publicly testify in the intelligence Committee of the Senate on the case of Russian interference in presidential elections in 2016.
Comments
comments