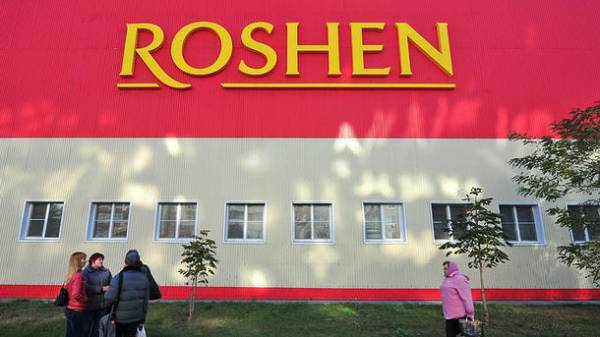 In Lipetsk has begun to dismiss employees of confectionery factory "Roshen". Without work remain about 700 people. The first 85 employees calculated on Monday, told "Komsomolskaya Pravda" Deputy head of the Department of labor and employment of the Lipetsk region, Viktor Kirei.
"People have calculated, given documents. Now they stand on the account in the employment center. In principle, they have fairly favorable conditions of reduction, so to get a new job they are not in a hurry. For the first 2 months they receive a so-called severance pay in the amount of the previous salary if it does not find during this period, the same get 3rd month. And then have only an allowance of 4900 rubles. But we are actively working with people and explain that better as quickly as possible to look for a new job, offer jobs. Many are interested in retraining," – said Kirei.
The second batch of employees calculated on Tuesday, April 25. Today, Wednesday, began firing in the building of the factory in Lipetsk.
The average salary of employees was $ 30-34 thousand rubles. The salary on offer jobs in Lipetsk employment Centers will be much lower.
We will remind, in the beginning of the year the management of the Lipetsk factory "Roshen" has announced the closure of production "for economic and political reasons", and the official closing took place on April 24.
In 2013, production at the candy factory fell three times. According to the company's management, the reason was the decline in the range after the ban Rospotrebnadzor in 2013 the import of Ukrainian products "Roshen" on the territory of the Russian Federation, discrediting the activities of the factory in the media, the pressure of the authorities in some regions on trade organizations due to sales of products of the Lipetsk confectionery factory, as well as diminished overall purchasing power of the population.
The owner of the Roshen Corporation is the President of Ukraine Petro Poroshenko. During the election campaign, he promised to sell Roshen, hired for this investment company Rothschild and the Ukrainian group "Investment capital Ukraine" (ICU). However, due to the lack of buyers in January 2016, an agreement was signed, according to which Poroshenko handed over a share in the Corporation in an independent "blind" trust. The Bank is the Trustee of four also has attorney to negotiate the sale of assets.
Comments
comments