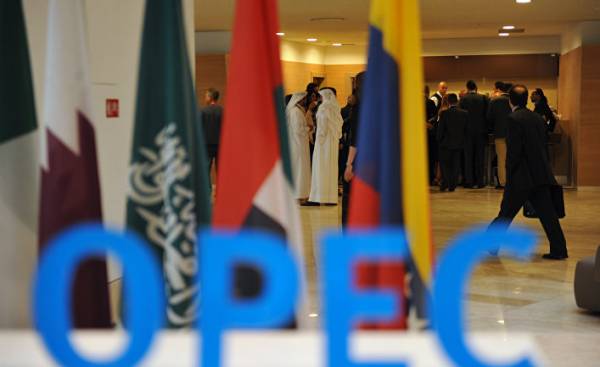 In our days, oil prices are jumping up and down. Saudi Arabia and Russia now also support the idea of OPEC to extend the limit of mining up to March 2018 to increase oil prices.
And Turkey, of course, extremely pleased that oil prices remain low. When the price of oil falls or remains low, the deficit of current account of Turkey is reduced by almost half.
The Minister of energy of Saudi Arabia Khalid al-falih (Khalid al-Falih) and Russian energy Minister Alexander Novak met this week in connection with the need to balance supply and demand expressed readiness again to enter into the agreement.
This is due to the fact that production growth outside of OPEC in the United States and countries outside the cartel and the number of his supporters, exceeded expectations OPEC, and on the background of low oil prices forecasts as of last January did not materialize. As a result, all that brought the previous approach to limit production, again almost disappeared.
In fact, OPEC and other producers were in favor of limiting production to the end of 2017. But now a proposal to continue production cuts until March 2018 began to find support.
Currently, after the Ministers of the different countries published a joint Declaration on the question of oil prices, the prices increased again by almost 3%. The price of Brent crude in London increased by 1.31 dollar and rose to 52.15 USD per barrel. And oil West Texas Internediate rose by 1.31 dollar and reached the value 49,19 USD per barrel. The situation is changing every day.
In this country, oil-producing, are very concerned about these price fluctuations. They are committed to the sustainable balance of supply and demand and long-term price increases. Therefore, in order to avoid fluctuations up and down, manufacturers want to limit production to 1.8 million barrels per day are preserved for a longer time.
The question of the extension of the reduction in production for nine months, i.e. until March 2018, will be actively discussed at the meeting, which will take place on may 25. Russian President Putin also openly says that he supports the proposal.
OPEC stresses that in 2017, the mining companies extracting shale oil in the United States as well as countries not belonging to OPEC and their supporters, will grow by 58% and out by a million barrels.
In these circumstances, OPEC says that the current level of production the demand for oil cartel was above all on 200 thousand barrels per day, with a radical reduction of production may not give any tangible results; stresses that the new agreement should be the approach for nine months. Therefore, on the agenda and raised the thesis that production cuts should be extended until March 2018.
Comments
comments