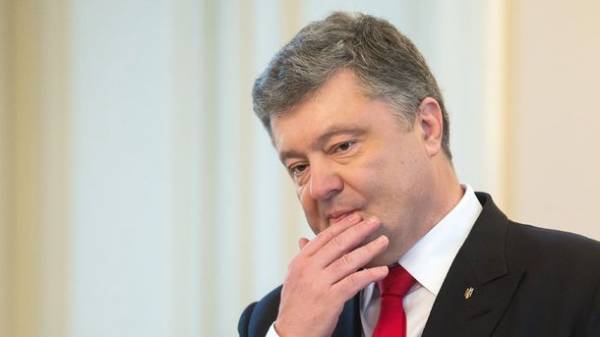 The President of Ukraine Petro Poroshenko during a visit in Germany after talks with Chancellor Angela Merkel visited the memorial complex in the former concentration camp of Sachsenhausen.
This was announced by the Ambassador of Ukraine in Germany Andrey Melnik.
"President Petro Poroshenko visited a memorial at the former Sachsenhausen concentration camp where tortured thousands of Ukrainians" – wrote in the social network Ambassador.
Poroshenko has set a wreath at the memorial plaque, which contains the inscription: "Thousands of Ukrainian prisoners in the period 1941-1945 were imprisoned in the Sachsenhausen concentration camp. Many of them did not survive the inhuman conditions of the concentration camps or died after torture and shares in the destruction of the prisoners. We keep bright the memory of you in our hearts."
Earlier it was reported that Poroshenko arrived in Berlin. It was also reported that Angela Merkel during the meeting with Poroshenko intends to discuss possible future meeting of the four leaders of the "Normandy format".
In addition, she assured that will inform Poroshenko on the results of negotiations with Russian President Vladimir Putin in Sochi and with the new President of France Emmanuel Macron.
Talks between the two leaders lasted more than two hours.
Comments
comments