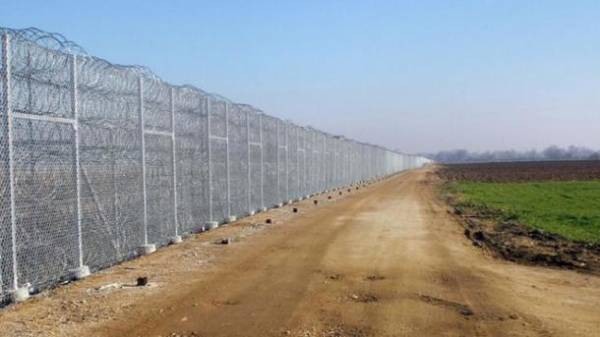 The Chairman of the State border service of Ukraine Viktor Nazarenko said that office is completing work on creation of intellectual models of protection of the state border with Russia in Kharkiv region.
According to Nazarenko, work continues in the Sumy and Luhansk regions.
"Today we are completing all the planned activities in the Kharkiv region, has already begun work in the Sumy and Luhansk regions", – said the head of the state border service.
In addition, he recalled that in 2015 the government approved the plan of arrangement of the border, which is for three years.
"From mid-2015 and to date we have arranged more than 273 km anti-vehicle trenches, 47 km control and tracking strips, 83 km of protective fence, 153 km raketnyh roads," – said Nazarenko.
According to the head of frontier Department for the current year, the budget includes $ 200 million UAH for this program, which accounts for 17% of the target.
"Today we received about 30 million and use the funds for this project. In 2015, was allocated 400 million, and it is only 40% of the target. With this associate and not too fast progress of this project. But he still needed, we will implement," – said Nazarenko.
He also added that a border violation of the border is reduced to zero, and this confirms the effectiveness of the project.
Earlier it was reported that "Wall" to isolate Ukraine from Russia, will be equipped with all the fortifications. On the border will be dug ditches, poured the shafts, held the road, installed the tower and installed electro-optical tracking systems and alarms.
Comments
comments