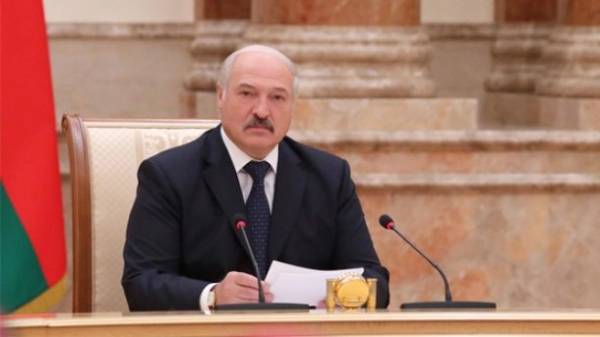 President of Belarus Alexander Lukashenko said that the cause of the failure to establish peace in the Donbas is a severe crisis in Europe. He said this during a meeting in Minsk with the participants of the plenary session of the Council of Episcopal conferences of Europe, the press service of the Belarusian head of state.
According to him, Belarus intends to assist in resolving the conflict in Ukraine.
"We could not stand aside when conflict broke out in the South-East of Ukraine. We did and continue to do all we can to the "Minsk process", the Minsk agreement, which have no alternatives, contributed to the speedy restoration of peace on the Ukrainian land," – said Lukashenko.
SEE ALSO
Lukashenko said that he had advised Putin to resolve the conflict in the Donbas
He noted that the failure to establish peace in Ukraine, says about a severe crisis in Europe.
"This is a terrible misfortune that we can't in your house to restore order. This speaks to a severe crisis in Europe. The trouble is, what is happening in Ukraine. But the bigger problem is that we can't stop the war. We can not give hope for the future not only the young people of the fine country which is Ukraine, we deny all life and hopes of the middle and older generation," – said the President of Belarus.
Recall that in the 2016 President Alexander Lukashenko has declared that is ready to organize elections in the Donbasand to block the uncontrolled Kiev part of the Ukrainian-Russian border. The Belarusian leader expressed concern about the traffic of weapons from the East of Ukraine in his country, as well as combatants returning home.
In 2017, the Belarusian President proposed to make the "Minsk process" more energetic. He noted that the existing format of settlement must remain, but it should activate.
Comments
comments