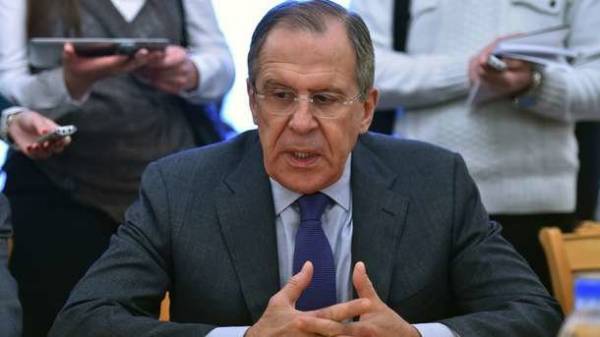 The Minister of foreign Affairs of Russia Sergey Lavrov said that the attack of the international coalition in Syria against the troops of Bashar al-Assad violates the principles of the joint fight against terrorists, RIA Novosti reported.
"Whatever the reason for the decisions that the U.S. command has taken to such an attack, it is illegitimate, it is illegal and yet another gross violation of the sovereignty of the Syrian Arab Republic", – said the diplomat.
In his opinion, the coalition is trying to expand the opposition forces against the government troops.
"We are very concerned that begins to blur seems to be vyrisovyvaetsya common understanding about the need to unite the efforts of all who really opposes on the ground and in the air the ISIL terrorists and former "Dzhabhat-EN-Nusra". Again we see the desire to "Dzhabhat EN-Nusra" and those who cooperated with it, to leave (activity groupings) outside of the military activities of the coalition. Again and again we see the desire and the confirmation of this desire in regard to to turn the opposition and some extremists, including "Dzhabhat-EN-Nusra" against the legitimate government of Syria," said Lavrov.
Also on a question of journalists, whether the United States warned Russia about the intention to strike at Assad's troops, he said: "I do not know that such a warning was made".
As reported, the international coalition led by the US launched air strikes on the convoy of the government forces of Bashar al-Assad in Syria near the border with Jordan.
Comments
comments