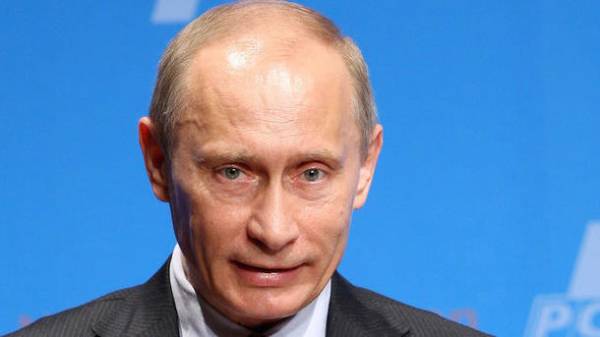 Russian President Vladimir Putin needs sanctions to avenge his surroundings for a kind of hidden "Kremlin riot", as elites do not want to lose money because of the policy of the Russian leader. This opinion was expressed by Russian political scientist Stanislav Belkovsky, the "GORDON".
According to him, Putin's entourage are not ready to sacrifice their money lost because of the sanctions, "the confrontation between Kremlin elites, Putin is ripe and it can work at any time as a detonator".
Therefore, as the analyst believes, is beneficial to Putin sanctions against Russia to avenge their elites.
"Putin is busy only international military policy. Internal politics does not interest him, because he believes that the Russian people's patience is infinite, and whatever he did in domestic policy that worked. Putin – a galley slave. And in many ways he knowingly encourages, sanctions, provoking international tensions around Russia because he wants to say to their elites: "You earned me, you lived well thanks to me, have you been on all the Cote d'azur, now, give me back the debt – prove that you are loyal to me". He is doing, he sanctions! Not everyone understands that sanctions Putin will not be intimidated. It is for them, because they want unconsciously to avenge their elites for the situation in which he was a slave in the galleys…" – said Belkovsky.
As told the Russian journalist, writer and blogger Alexander the Centurion, of Vladimir Putin to remove his current environment. In his opinion, Putin's power in Russia comes to an end, and he ironically suggested a few options, as the Russian leader to extend his stay in power.
Comments
comments