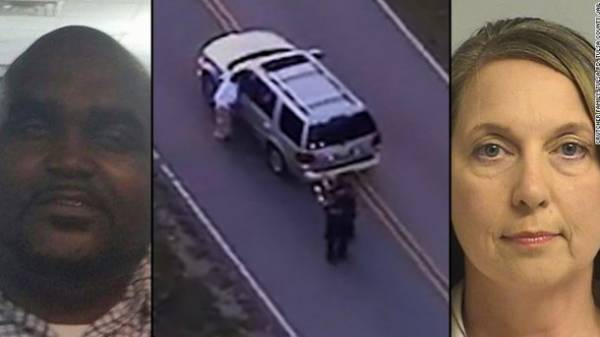 The court acquitted the police officer of the city of Tulsa (Oklahoma), Betty Shelby, who shot unarmed African-American Terence Crutcher. The verdict rendered by a jury which included nine white and three black – Meduza reports with reference to CNN.
The family of Crutcher called the sentence unfair. According to relatives of the dead man, he didn't attack the police and did not pose any threat.
After his acquittal Shelby at the courthouse, a crowd of protesters. They shouted slogans against "the racist police".
40-year-old Terrence Crutcher was shot dead in Tulsa on September 16, 2016. The police arrived on a call of the witness, who said that a man is running away from the car, abandoned in the middle of the road, and screams that she might explode. Police found that from Crutcher pose an immediate danger. First shot of the Taser, and then Betty Shelby opened fire from a pistol.
According to Shelby, Crutcher then raised her arms up, tucked them in his pockets, did not respond to her orders. The video of the incident shows that just before the shot, Crutcher was on the road with his hands up.
The autopsy showed that the victim was under the influence of drugs.
Immediately after the murder of Crutcher in Tulsa have been protests against police violence. Shelby was arrested, but later released on bail.
Comments
comments