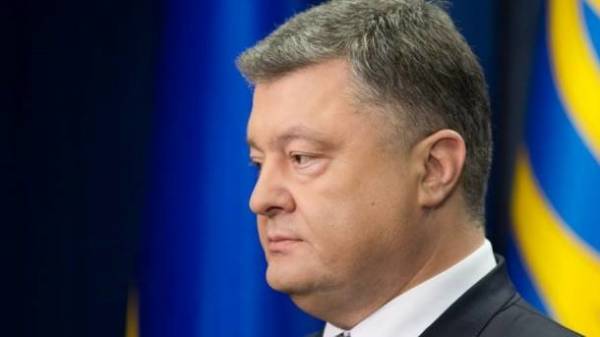 The President of Ukraine Petro Poroshenko confirms that the provocations on the anniversary of the revolution of dignity are organized from Russia. This is stated in his message in Twitter.
He noted that social networks are spreading incitement to riot.
"It is significant that the groups in social networks, which distribute the calls to mass riots on the anniversary of the revolution of dignity, administered from Moscow", – wrote Poroshenko.
Pokasova scho a groupie in the social standing tackle, that poziruyut saclike to the masovogo zaporosheny on rcnic Rivals Gdnet, administratsia s Moscow
— Petro Poroshenko (@Poroshenko) on February 16, 2017
As stated in the security Service of Ukraine, during some of the activities in the anniversary of the tragic events on Maidan in Kyiv on February 18-22 can be carried out provocations with use of force. It is noted that some provocations are organized from the territory of the Russian Federation.
Comments
comments