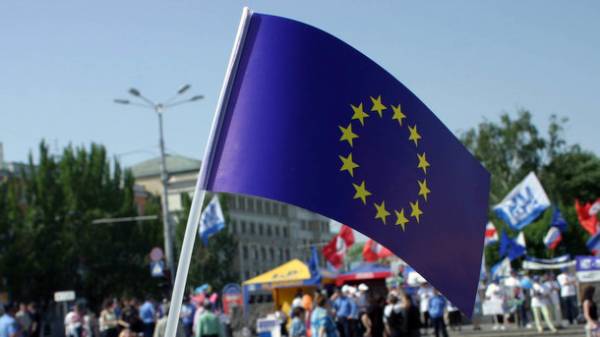 The Ukrainians, who had violated the migration legislation of the EU, and exceeded the period of stay on the territory of the European Union for more than 90 days, next time you can't cross the border and this opportunity will be closed for many years. This was explained in comments to the TV channel "112 Ukraine" the speaker of the state border service Oleg Slobodyan.
Slobodyan also said that if a traveler exceeds 90 days stay in the EU, the biometric passport is not taken away, but can prevent another time to enter.
"But people must understand that a European country can make it to your law enforcement database, or, if the offence is more serious, in the same database of Interpol. And all the countries at the EU border will see that this person had problems with the law, and he accordingly has no right to enter the territory of the EU", – said the speaker of the gpsu.
See also: In the state border service explained the rules of entry into the EU
He stressed that in Ukraine provides for liability for violation of migration legislation of the EU.
"If, for example, the person overstayed the period of stay, it is the basis for the law enforcement agencies of the country in which it is allowed to apply administrative measures. The man returns home, and there are no conflicts with our law enforcement system had not. He comes, lives, on our side, and cannot be claims. But when he will want next time to go, he can say: you got into the field of law enforcement, you violated the legislation and can not enter," – said Slobodyan.
As reported, on may 17 in Strasbourg was held the ceremony of signing the agreement on granting Ukraine a visa-free regime with the European Union. It also was attended by the President of Ukraine Petro Poroshenko.
Also learned the minimum amount of money to enter European countries without a visa. The least requirements in Hungary – about 3.2 euros per day, whereas in Spain the highest – 71 Euro per day.
Comments
comments