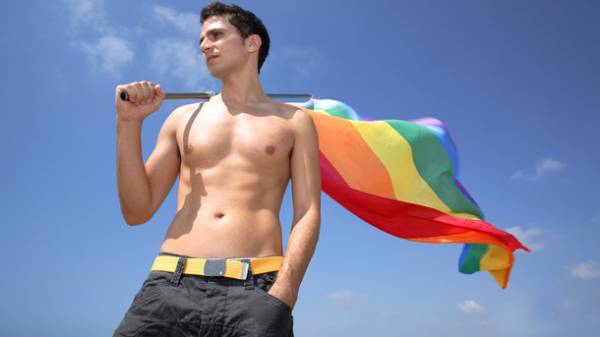 Human rights activists intend to seek the grant for the foreign visas for a few dozen homosexuals from Chechnya, which was evacuated from the Republic.
This was reported "Interfax" the press service of the human rights organization "Russian LGBT network".
"At the moment we rescued 43 persons from Chechnya in various regions of Russia. In the interest of security removed people we not called these regions. We are waiting for help from European countries with visas to get all the evacuees abroad. Nine of the 43 are already abroad," – said the Agency interlocutor.
What has brought the country's gays in the organization is not misleading. "This is a different country, we are in talks with at least five countries on issuing visas. There are negotiations about opening of humanitarian corridors for members of the LGBT community," said the organization.
According to human rights activists, "Russian LGBT network" has representative offices in Chechnya and haven't worked tightly with the problems of the LGBT community in the country.
"We face difficulties at every stage of work. We have distrust on the part of victims who are in a psychologically difficult situation. Many of these 43 people in Chechnya were in illegal custody, tortured", – say in the organization.
The representative of the organization said that gays in Chechnya, according to some, began to hold from the end of December 2016 – the beginning of January 2017, and the treatment of victims in the "Russian LGBT network" began to arrive shortly before the beginning of active discussion of the situation in Chechnya in the media.
Previously in "Novaya Gazeta" published an article about the harassment in Chechnya of male sexual orientation. According to the publication, in recent weeks police detained about 100 people, at least three men killed. The Chechen leadership denies these accusations.
The Minister of foreign Affairs of Lithuania Linas Linkevičius on 17 may reported that the Republic arrived two residents of Chechnya had suffered persecution because of sexual orientation.
Comments
comments