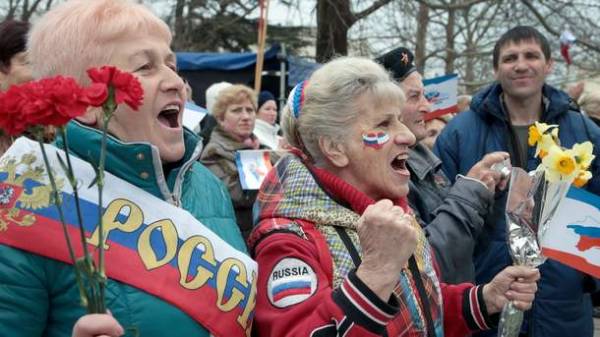 Modern Russians have only 16,2% of the genes of indigenous Russian, formerly living in the Central part of the country. The researchers note that medical genetic center Genotek, reports RT.
In the study, starting in 2015, we analyzed the results of DNA tests more than 2 thousand Russians at the age from 20 to 45 years. The geography of the research covered both Russia and neighboring countries.
It is noted that the largest number of samples came from Moscow, St. Petersburg, Sochi, Krasnodar, Rostov-on-don, Vladivostok, Novosibirsk, Simferopol and Kiev.
The study revealed that the average Russian 89.5% of European genes, 9.7 percent Asian, and 0.4% African and 0.4% of the genes of American Indians and representatives of Oceania.
At the same time established that the genome of modern Russians have only 16.2% of the genes of the indigenous Russian — those who once lived on the territory of Central Russia. At the same time from ancestors from Belarus and from the Ukraine the people of Russia and abroad got 19.2% of the genes from Finland — 13,1%, from Hungary to 6.3%.
It is noted that a significant contribution to the gene pool of Russians was brought by ethnic groups of the North Caucasus, the Balkans, England, Scotland, and other countries and territories.
Scientists emphasize that under the ethnic group refers to the ancestors of different nationalities, and the genome of a modern human is formed from the subsequent mixing of these groups.
Comments
comments