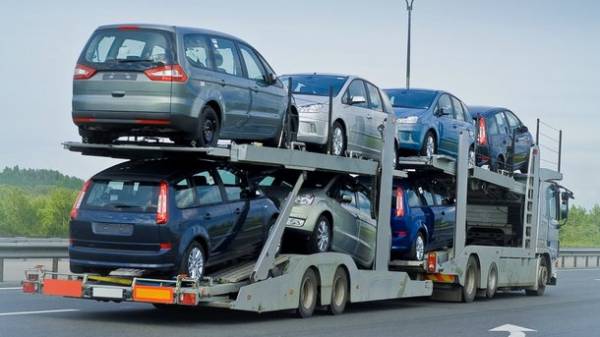 In the first quarter of the current year on the territory of Ukraine in import mode imported 39046 vehicles 588,5 million dollars. The largest share in the imports totaled cars, according to the Association "Ukrautoprom".
For the three months for the purchase 28,9 thousand cars importers spent 416,9 million dollars. Thus, compared to the same period last year, imports of passenger cars increased by almost 80%, and the outflow of currency to purchase it grew to 145.7 million. The average customs cost of one imported vehicles decreased in comparison with last year's figure by more than 2 thousand dollars and amounted to 14.4 thousand.
The reason for the decline in the average cost of imported foreign cars has been a significant change in the ratio of new and used cars.
Thus, in comparison with the first quarter of last year import of cars has greatly increased the share of machinery that were in operation. If in 2016 the total volume of imports they accounted for only 27%, this year – 42 percent.
This files most often during the reporting period in our country's passenger cars were imported from Germany – 7141 units Per three months on deliveries to Ukraine the Germans earned 101,2 million dollars. However, the share of new cars in the import from Germany amounted to only 27 percent.
Japan, those shipped to Ukraine 3208 passenger car, the total customs value of which amounted to 74.3 million dollars, became the supplier of No. 2. But imports from Japan, the lion's share – 92% owned by new cars. As a result, this country in the first quarter took a leading position in the supply of new passenger cars with a score of 2937 cars, and Germany was in second place with 1927.
Comments
comments