"About 80% of lung affected was": Nadezhda Babkina for the first time about the disease COVID-19
Russian singer underwent a serious operation
Anastasia Ocheretnyuk
Today, 13:10
Russian singer Nadezhda Babkina, which managed to win a coronavirus, for the first time shared details of his treatment from dangerous illness. 70-year-old actress always washed my hands, wore a mask, even ordered a General cleaning of the apartment, but still contracted COVID-19. She therefore urged all to continue to adhere to the rules of hygiene and do not expose themselves to unnecessary times of danger.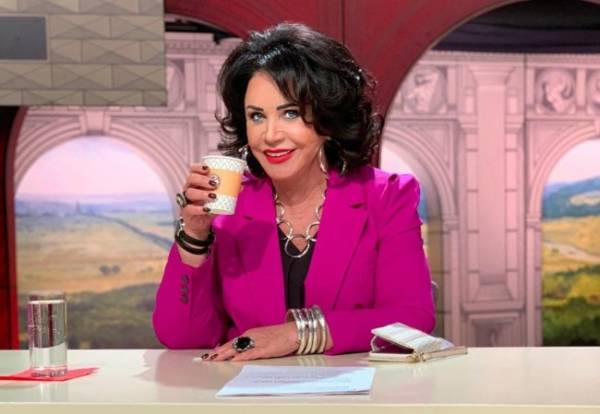 Singer Nadezhda Babkina Photo: instagram.com/ngbabkina
"Didn't know what the trouble with immunity. I must say that I regularly go to the doctors, checked, do yourself a dropper to immense to support, to work the heart, lungs… And don't know what it is with me can be. I am chistoplyuyka! Invited service: we cleaned all the floors, Windows and even vents some kind of liquid was added, which conditionerit processing room. I calmed down — home, clean, everything good. Thought to work at home, disassemble the cabinets. There it was. On the morning of March 27 I feel – I feel bad. In any case, waved a pill for the flu. Became badly sick. Collected documents, nightgown, robe, pants, coats… Cause "ambulance" come from… Me hooked up to an oxygen cushion in the car," he shared details Babkina in interview to the program "Let them talk".
But over time her condition worsened in the emergency room she was unable to walk: "I Lay on a gurney, somehow, her legs gave out. Just go, do not go… Then come to me and three doctors telling me: "Well, Hope?" I reply "I believe you. Do with me what you want". And all I have left — don't even remember where I was. When I was stuck to see the light, silently pulled out — I thought that was wrong. After 20 minutes the second time I roll. Then silently thrust a third time. And say: "Hurry to the operating room!" In the intensive care unit I had operation. I don't remember anything, I was put into an artificial coma. So it is necessary. About 80% of the lung was affected… There is tape all overgrown and healed — it's a plague, it very quickly appears and begins to work."
Meanwhile, a colleague Babkina Russian singer Lev Leshchenko reported that he, along with his wife managed to overcome the coronavirus. He also showed a photo with the doctors.
Comments
comments