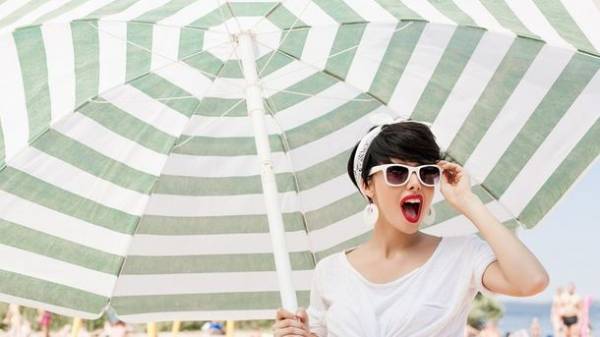 At least alcohol and tobacco, rejection of fried and fatty food, early Breakfast, drinking large amounts of fluid, avoiding direct sunlight will help without harm for health to survive the heat. About it reports the 5th channel.
First, you need to remember the main rule – not to be outside between 11:00 to 17:00, when the sun is most active.
SEE ALSO
Weather forecast for August: the heat and the rains
Besides, the specialists in particularly hot periods it is advised to eat "easy" food. This includes refraining from fried, fatty, spicy and salty products. Portions should be small.
Better to have Breakfast at 6-7 am, lunch before the heat of the day – at 11 am and dinner is at six in the evening.
SEE ALSO
Do not forget about water. In the heat should drink at least 2.5-3 litres of fluid a day. It is advisable to use it every 40-50 minutes at 100-200 ml. It can be water, fruit drinks, tea, fresh juices, and the like.
Also in particularly hot weather, the use of tobacco and alcohol should be kept to a minimum. From the menu should disappear vodka, cognac and exotic drinks. You can drink wine 50-100 ml per day, but only in the evening.
Previously , the forecaster said, when Ukraine will fall heat waves.
Comments
comments