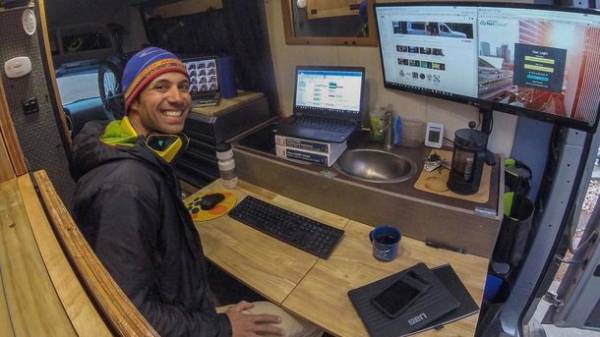 American Tim Lutz decided to equip his office in the car, to be able to travel the world. Leaving the stuffy office, 38-year-old IT specialist was able to save his wages in the amount of about 100 thousand dollars a year, reports "UKRINFORM" with reference to The Daily Mail.
Tim Lutz is a native of Bedford (new Hampshire, USA) is located in Colorado and maintains an adventure lifestyle. He had already visited in the States of Oregon, Washington, Arizona, new Mexico, national Park Grand Teton (Wyoming), as well as in Canada.
In his cargo van has Wi-Fi, computers, equipment for video transmission, instant messaging and conference calls.
Now Lutz is preparing to take part in the Bicycle races in Italy. According to the traveler, that passion at a professional level racing on a mountain bike prompted it to equip your working space in the van. The new "Cabinet", says the man, helps you work more efficiently. This he proved to his employers.
Comments
comments