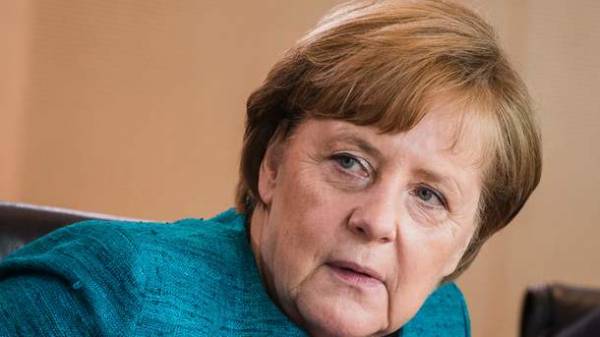 The UK will have to pay a certain price, if the country's withdrawal from the EU, it will limit the freedom of movement for EU citizens. On Wednesday, may 17, said German Chancellor Angela Merkel, reports Reuters.
"This is done not out of anger, you just can't first extract all the benefits, and then introduce a limit for citizens of the European Union in 100 or 200 thousand people", — said the head of the German government.
According to Merkel, Berlin unacceptable, if London decides to impose restrictions on the employment of EU citizens in the UK.
"That will not do. In this case, the remaining 27 countries-EU members will have to figure out what obstacles we can create with his hand in response," he threatened the Chancellor.
She also added that the German government is interested in maintaining normal relations with great Britain.
March 28, British Prime Minister of Britain, Theresa may, signed the letter with the notice of the authorities of the European Union about the formal launch of the Brexit — the exit from the EU. Negotiations on the terms of this procedure will take two years.
The decision to withdraw the United Kingdom from the European Union was adopted by referendum on 23 June 2016. The rejection of EU membership was supported by more than half of voters.
Comments
comments