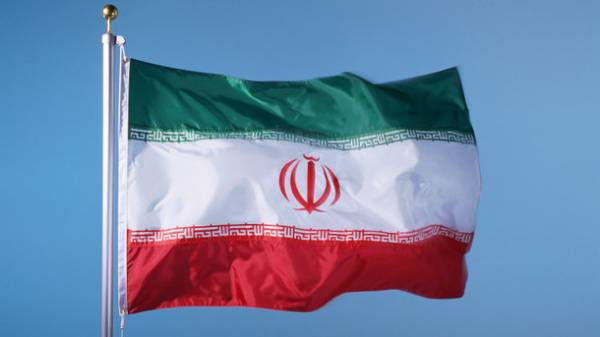 The Iranian foreign Ministry announced Thursday the introduction of sanctions against natural and legal persons in response to similar restrictive measures adopted on the eve of Washington.
Sanctions imposed against nine individuals and companies in the U.S., which played the role of a "gross violation of human rights through direct or indirect participation in the crimes against humanity of the Zionist regime in the occupied territories," Iranian media quoted foreign Ministry of the country.
Updated the list of sanctions Iranian foreign Minister will be announced after the approval of the relevant authorities, the report said.
On the eve of the US Treasury Department added the list of sanctions concerning the missile program of Iran and helping Syria, three individuals and four companies.
According to the Ministry statement, released on Wednesday, among those placed under sanctions two Iranian military, one of whom is a Director of the organization that is associated with solid-fuel ballistic missiles, and the second is having different support of Syria, including assistance in the acquisition of Damascus explosives.
Tehran described the US administration's decision unacceptable, illegal and contrary to international norms.
At the same time, Iran reiterated its "indisputable right to advancement of defense capabilities" and stated that it will strongly continue its missile program, which is in no way contrary to international obligations and UN security Council resolution N2231.
Earlier it was reported that the US has imposed sanctions against individuals and entities involved in the missile program of Iran.
Comments
comments