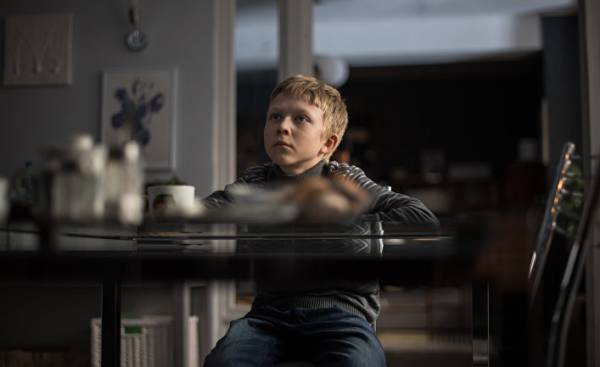 Cannes — As a rule, from the Russian cinema, at least in its festival format, don't expect blockbusters. However, "Dislike" (in English — Loveless) by Andrei Zvyagintsev became the critics of the next disappointment. Did not disappoint and the quality of the picture, which powerfully opened competition at the Cannes film festival after not too clear showing outside of the competition program of the French movie "Ghosts of Ismael" directed by Arnaud Desplechin. Zvyagintsev's film even broke a round of applause from the usually reserved participants in an evening press conference.
"Dislike" is a drama disguised as a Thriller. Boris (Alexei Rozin) and Jack (Maryana Spivak) vengeance busy with the divorce, although they continue to live in the same apartment, they are trying to sell. Meanwhile, none of them pay any attention to 12-year-old son Alyosha (Matvey Novikov). One of the most impressive scenes: when in the midst of a particularly fierce dispute between the couple closes the door and we see the face of timid boy — the pain-ridden and filled with tears.
One day, when Jack spends time with her wealthy lover Anton (Andris Keiss), which is significantly older than her, and Boris — with his pregnant mistress Masha (Marina Vasilieva), he disappears. If this were a Hollywood movie, Boris and Eugene have teamed up in search of the boy. But "Dislike", we will remind, the Russian picture. Gradually the viewer becomes more apparent cause hard feelings that can't forgive each other the main characters.
Meanwhile, family drama is, in fact, is another form to create a portrait of their own country. In the end, Zvyagintsev "Leviathan" has already shown us boundless Russian corruption through a small narrative about the village by the sea. In the new film the failure of society is at the same place, when a police officer is quite pragmatic explains that the best solution is to address the group of volunteers who are searching for naughty children, he is sure Alesha will be back and doesn't want to "waste" those resources.
Striking scene searches for the boy in an abandoned building, apparently a former hotel, which was in ruins — a symbol of the country, forgetting their past. In another scene in the restaurant where Jack dines with rich boyfriend — the Director clearly hints at the pervasive visual culture of self and the moral degradation of society. "Dislike" is a film about Russia: in one scene, Jack wears a jacket with printed on it the name of the country — but in certain moments he may talks about our world in General.
Comments
comments