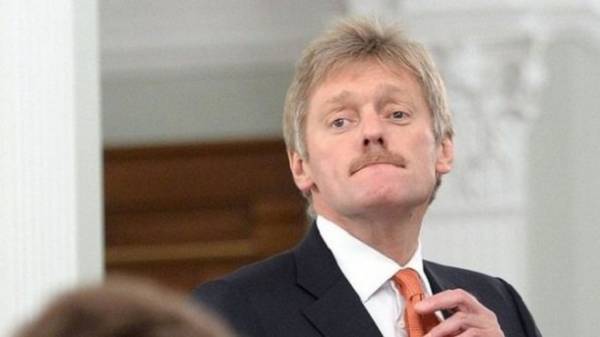 The Kremlin has rejected accusations Russia in the cyber attack on the website of the President of Ukraine. The journalists said the press Secretary of the President of Russia Dmitry Peskov.
"The lack of any specifics once again confirms the absolute baselessness of these allegations," he said.
As reported on 16 may on the website of the presidential Administration of Ukraine in Facebook with reference to the Deputy head of the presidential administration Dmytro Shymkiv reported that the official Internet representation of the President of Ukraine is subjected to a DDOS attack to block Russian web-resources in Ukraine.
"15.15 we see the response of Russians to the President's decree, which mentioned the closure of access to Russian social networks. The Internet-site of the President is subjected to organized attack – we see a simulation of transitions and a DDOS attack with all the resources of Yandex and VK, which creates artificial traffic to download and "put" servers are up", – said schimke and assured that "our IT professionals have the situation under control, the threat to the Internet-a resource".
We will remind, yesterday, Petro Poroshenko has put into action the decision of the Council about the ban in Ukraine a number of online resources, including popular social networks and websites as "Vkontakte", "Odnoklassniki", "IMDb", "Yandex" and others. Under the sanctions also got famous software products of"1C", "Kaspersky", "Mail.ru".
Only in the doghouse was already more than 450 companies and 1228 individuals, a ban will be in effect from one year to three.
So, with the introduction of sanctions headache added Ukrainian providers, which, according to the presidential decree, must provide blocking Russian sites and Russian companies declare their readiness to continue to provide the Ukrainians with their services.
In turn, the Internet Association of Ukraine has estimated how much time will it take to implement the ideas of the authorities and money.
Comments
comments