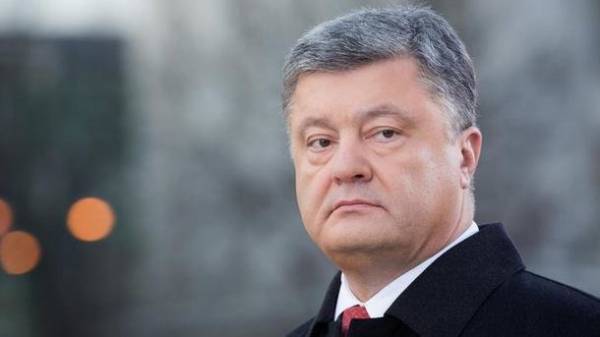 The President of Ukraine Petro Poroshenko said that soon will remove his page in Russian social network "Vkontakte". This decision he took against the introduction of them into action sanctions against the Russian Internet resources.
"Hybrid warfare requires adequate responses to the challenges. Therefore, in order to influence the opponents and counter-propaganda my team used some pages in Russian social networks," wrote on his page in "Vkontakte"
He noted that recent events in global Internet space, in particular the recent large-scale cyber attack, showed that it was time to act more decisively.
"The Ukrainian Internet service providers must stop providing access to "Vkontakte", "Classmates", "Yandex" and other Russian services. Official page of the President in these services will be closed. I urge all compatriots to immediately leave the Russian servers because of security reasons," he said.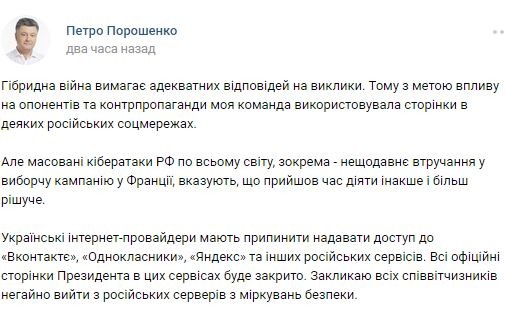 As it became known today, the President of Ukraine Petro Poroshenko enacted the decision of the Council of national security and defense dated 28 April "About the use of personal special economic and other restrictive measures (sanctions)".
The website "Today" reported, tosuch Internet resources of the Russian Federation will be banned in Ukraine.
In turn, the Ukrainian Internet providers and Russian companies spoke about the prospects of blocking of resources and continued work in Ukraine.
Comments
comments