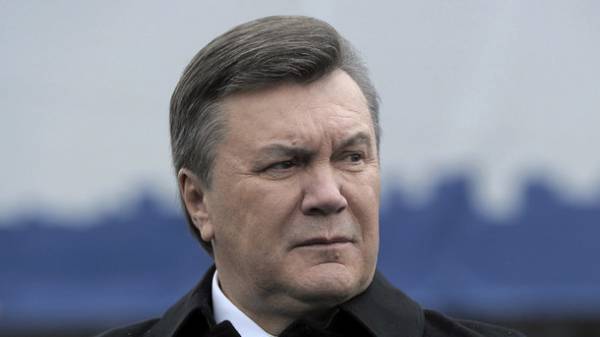 The former President of Ukraine Viktor Yanukovych on the eve of his escape in February 2014 made two secret visit to the Russian Federation. Reported about it in interview to "Novaya Gazeta" head of Department of the procedural management in criminal proceedings investigators of the office of special investigations of the Department of special investigations of the Prosecutor General of Ukraine Oleksiy Donskoy.
"For the first time — in the night from 22 to 23 February 2014. From the village Urzuf of Donetsk region, on the coast of the sea of Azov, together with Klyuyev (former head of the presidential administration – ed.), part of the personal guard and entourage (we are talking about Yanukovych's girlfriend, Lyubov Polezhay – ed.), two helicopters of the Russian armed forces deployed in Yeysk. As these helicopters have not found the Ukrainian border — is an open question," – said Donskoy.
According to him, the ex-President stayed in Russia a bit more than ten hours, after which a military plane went to Anapa. The representative of the PGO said that do not know, if met Yanukovych with representatives of Russian authorities.
"At about 13.00 on Kiev, he flew from Anapa to guards at a military airfield near Simferopol, which at the time was rented by the Russian black sea fleet. In Crimea, on the basis of the fleet was up to the night of 23 to 24 February, and even then the military ships of the black sea fleet again went to the territory of the Federation", – said don.
He stressed that the Prosecutor General's office has evidence regarding a Russian army General, who led the operation to move Yanukovych from the Donetsk region in Krasnodar Krai and thence to the Crimea, as well as the personality of the person from the protection of the President of Russia.
"These two were in charge of the team, while coordinating their actions with the head of Yanukovych's Kobzar, and a security officer Biernacki", – said the representative of the GPU.
Earlier, President Viktor Yanukovych told about a rare meeting with Russian President Vladimir Putin. According to him, he met him a few times.
Comments
comments