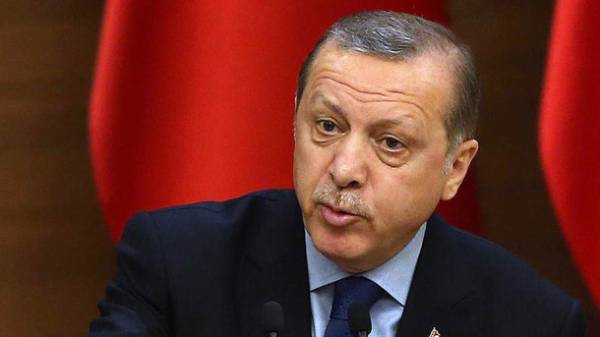 Russian President Vladimir Putin congratulated Turkish President Recep Tayyip Erdogan on his victory in the referendum on the transition from a parliamentary to a presidential Republic with a significant expansion of the powers of the President. About it reports UNIAN with reference to Reuters.
According to sources from entourage of the President, the Russian leader called erdoğan and congratulated him on his victory the result of the popular will. The two leaders discussed strengthening efforts to normalize relations and emphasized the importance of mutual cooperation to strengthen the ceasefire regime in Syria.
As reported in Turkey held a referendum, the results of which the President will have unlimited powers. According to the results of counting 100% of the ballots, 51,41% of Turks supported the amendments to the Constitution, and 48,59% voted against.
In Istanbul and other cities, thousands of people took to the streets in protest against the results of the referendum.
Austrian member of the observer mission of the Council of Europe Novo Korun said that the referendum in Turkey could be rigged up to 2.5 million votes.
Earlier Erdogan with the referendum, congratulated the President of the United States of America Donald trump. He promised the President of Turkey close cooperation in the issues of Syria, Iraq and in the fight against militants from the Kurdistan workers ' party.
Also today, with Erdogan held a telephone conversation the President of Ukraine Petro Poroshenko. The leaders of Ukraine and Turkey discussed in Kiev the 6th meeting of Strategic Council of high level between the two countries. Also the Ukrainian head of state noted the completion of Turkey's political campaign for amendments to the Constitution of the country.
Comments
comments