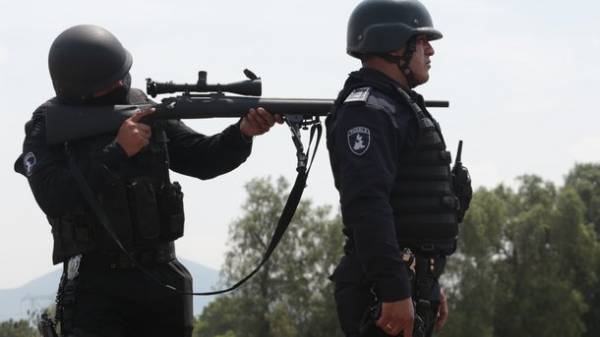 The Mexican army disarmed the police officers of the city of Zihuatanejo, as in the ranks of law enforcement has been infiltrated by criminals.
As Excelsior reports, the soldiers of the 75th infantry battalion and Federal law enforcement officials came on may 16 at the headquarters of the municipal police and took him under control, not allowing anyone to leave.
The audit was arrested 42 people, which, not having the necessary documents, the police officers were in the building with guns, in uniform and with insignia.
Earlier it became known that at least five people were killed and two were wounded in an attack on police officers in Reynosa, in the Mexican state of Tamaulipas.
Comments
comments