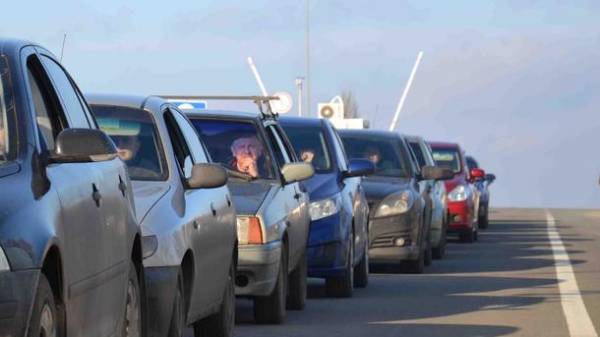 The right to use the visa-free regime with the EU, the Ukrainians will receive from June 11, and if you want to travel by car, they need to have a number of documents and other things, writes UNN referring to the Main service centre of the Ministry of interior of Ukraine.
So, to travel abroad by car, you need to:
national driver's license (license must comply with the international requirements – in particular, in the case of the use of the national driver's license abroad, the document must have expiration date);
identification mark of Ukraine on the vehicle;
the contract of compulsory insurance of civil liability of vehicle owners;
certificate of vehicle registration issued to the person who crosses the border;
state license plate on the vehicle.
Individual license plates of vehicles valid only on the territory of Ukraine abroad it is necessary to travel on state license plates.
In the absence of the right of ownership of the vehicle – should issue the documents for travel abroad, this requires statement of the vehicle owner or a document confirming the right of use and (or) disposal of the vehicle.
Persons taking a trip abroad, the travel period shall be issued a certificate of registration in their name. A certificate of registration issued in the name of the owner of the vehicle and the documents confirming the right of use and (or) disposal of vehicles stored in the service center of the Ministry of interior. Is issued for travel abroad certificate of registration shall be returned to the appropriate service center of the Ministry of interior not later than within 10 days after returning from abroad.
The vehicle, which in accordance with the law establishes a temporary prohibition on deregistration (excluding vehicles purchased in installments), to travel abroad is not permitted.
As you know, the EU signed the decision on visa-free regime for Ukrainian citizens. It will come into force on 11 June 2017. D the eve bezveza with the EU on the border waiting queues due to lack of personnel, but in the state border service is ready for increased passenger traffic.
Comments
comments