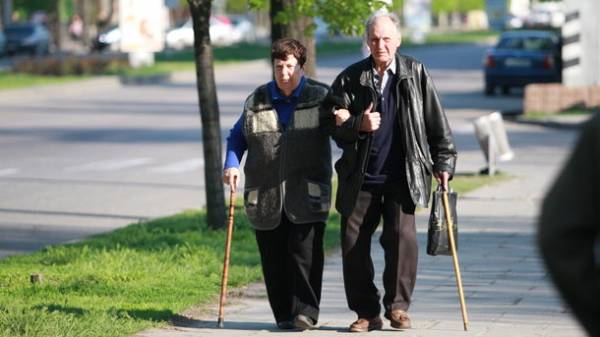 The draft pension reform, which the Cabinet of Ministers will present to the IMF mission did not discuss with the parliamentary Committee on social policy, employment and pensions About this "Today" said a member of the Committee of the Verkhovna Rada, people's Deputy from people's front Oleksandr Drozdyk.
"We haven't seen him in Committee, he did not arrive and according to the information that I know, its in the nature does not exist the project of pension reform. What was recently announced by the Prime Minister, and the Minister is only their position which is nowhere spelled out. Of course, the chance to pass pension reform before the end of this session is, but if it is really reform," – said the MP.
According to him, if the draft pension reform will involve raising the retirement age, this is unlikely to be accepted by society. "I think right now all that concerns the pension system and increase retirement age now will not be accepted by society, a year, two, ten. Maybe if this will be a major reform which will make in the future a serious increase in pensions and a Cabinet to explain to people, then people may perceive it to be. But now I do not see this possibility. With regard to the introduction of a funded system, of course, this is true, but in the next few years will make it difficult, because we have a big problem with the existing system. You must first decide how to close the hole in the Pension Fund of 140 billion UAH", – said Drozdyk.
As for the proposal about the purchase of insurance, then, according to the MP, it is unlikely to solve the problem of huge Pension Fund deficit. "There is, for example, people who has worked abroad. They come here, they have no experience. Of course, that they will need to buy this experience as it offers the Ministry, but this is only a suggestion. While there is no bill. But it will not facilitate the legalization of labor. Thus, we give a signal to people – keep it illegal as you want, pay the money, will receive a pension" – summed up Oleksandr Drozdyk.
As reported, Ukraine on 16 may there will arrive representatives of the IMF, which will be submitted the draft law on pension reform.
Comments
comments