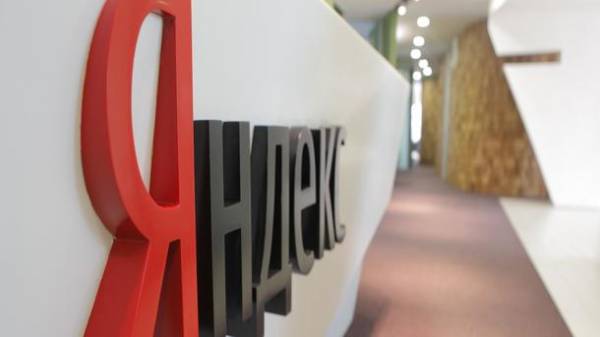 The ban on Russian sites will not have a negative impact on Yandex, but will affect millions of Ukrainians and thousands of Ukrainian organizations. This was stated by the press service of the company.
"Unfortunately, the decision on sanctions is not only us. Sanctions against 11 million Ukrainian users monthly who choose our services, and against thousands of Ukrainian organizations that use our technologies and services to develop their businesses", – stated in the message.
The press service noted that Yandex is developing its services to Ukraine since 2005. This search engine, and maps of Ukrainian cities, navigation, educational projects, and dozens of other projects.
"All this time our Ukrainian team works in strict accordance with the legislation of Ukraine, invests all their efforts in creating high-quality products," – say in the company.
Thus in a press-service noted that the business of the group companies Yandex is very large, and sanctions will not have a negative impact.
"But we consider Ukraine to be an important part of our work and regret that the sanctions nullify all long-term efforts of our team. The main victim of the sanctions is a Ukrainian user. Very sorry", – summed up in Yandex.
As reported, today President Poroshenko signed the decree about introduction of sanctions against Russia.
As stated in the Supplement to the presidential decree, the decision to ban Internet service providers providing services for user access to the Internet resources services "Mail.ru" (Www.mail.ru) and the social networks "Vkontakte" (www.vk.com) and "Classmates" (www.ok.ru), as well as a number of the services portal of the Russian yandex.ru and other Russian resources.
It is noted that sanctions against Russian Internet resources is for three years.
Comments
comments