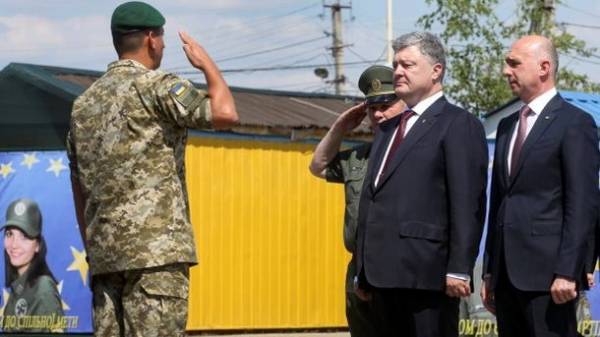 Russia regrets the official launch of the Moldovan-Ukrainian border and customs control Kuchurgan – Pervomaisk. This was announced Thursday at a press briefing, Deputy Director of the Department of information and press of the Russian foreign Ministry, Artem Kozhin.
"The official launch on 17 July the Moldovan-Ukrainian border and customs control at the checkpoint Kuchurhan, located on the territory of Ukraine, was regrettable, he said. – Thus ignored the known concerns in Transnistria regarding this taken without consultation with Tiraspol step of Chisinau and Kiev."
According to him, Transnistria rightly point out that this action is "contrary with regard to the Transnistrian conflict settlement agreements that all disputes should be solved only at the negotiating table, and the actions of one of the parties of the conflict should not harm the interests of another."
"In Tiraspol consider that the establishment of a joint transmission belt is intended to submit to the total control of export-import transactions of Transnistria and carries the threat of a resumption of full blockade of the region," he added.
Read also: Poroshenko announced plans for cooperation with Moldova
As noted Kozhin, according to estimates by the Pridnestrovian side, the direct economic damage to the left Bank of the Dniester as a result of the implementation of these plans could reach "tens of millions of dollars annually."
"Russia as a guarantor and mediator to the Transnistrian conflict opposes the emergence of new irritants in relations between Chisinau and Tiraspol, – continued the diplomat. – We are convinced that a Frank discussion of the economic component of the problem of Kuchurhan in the format "5+2″, for early convening of the formal meeting of which we speak, could reduce the severity of the problem."
Recall that a control checkpoint Kuchurgan – Pervomaysk July 17, was opened by the President of Ukraine Petro Poroshenko and Prime Minister of Moldova Pavel Filip. The new checkpoint will be representatives of Evrosouza.
Comments
comments