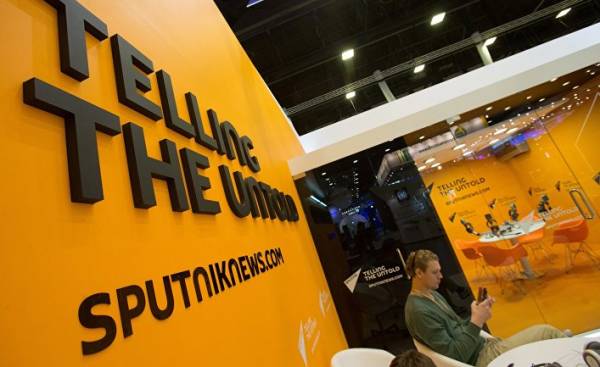 MEP middle of the road Yana Toom has confirmed that it will continue to give interviews to the propaganda channel Sputnik, however, she said that I will perform some other Russian TV channels.
"I do not obey mediaspree, absolutely not. I said to [Chairman of the Centrist party, the Prime Minister] to jüri Ratas, and other colleagues. I am a former journalist, and I can see who is lying and who is not," said Toom Monday in an interview to BNS.
Toom explained that not cooperating with journalists who manipulated what she said. Sputnik, she said, did not.
"For example, I don't give an interview with NTV. Because I was with them the experience, when they cut my interview into pieces and glued with some other things, one word turned everything on its head. And there's a couple of TV presenters who don't communicate," said Toom.
"I don't go to one of the transmission on the First channel in Moscow, because I know that this is trash," she added.
"As for the Estonian "Sputnik" — is completely okay! I'm not saying that this group was not intended to have an impact, as intended. But they lied, too, and violated journalistic ethics — it was not a single complaint. No complaints for the year during which they work in Estonia. Neither the court nor the press Council. Sorry, but it's a fact," said Toom.
"I know of jüri Ratas is his free right. But I have no idea so I said "go away!" to his former colleagues that, maybe tomorrow will work in Postimees. Because, as you know, the Russian journalists and the Estonian journalists is such a motley society," — said Toom.
Recently communication with "Satellite" has once again become a topic of discussion in the media: may 9 an interview with "Companion" gave a member of the Riigikogu Olga Ivanova. The fact interview is a propaganda channel has been heavily criticized of jüri Ratas. Later the Board of the center party decided that the members of the Riigikogu will not give "Satellite" interview. In February, a similar scandal happened with centresthe and the Minister of education and science Mailis reps, which gave a "Satellite" interview on the topic of the Holocaust and the deportation of Estonians. After that, the Ratas reported that members of the government should not give the "Satellite" interview.
Comments
comments