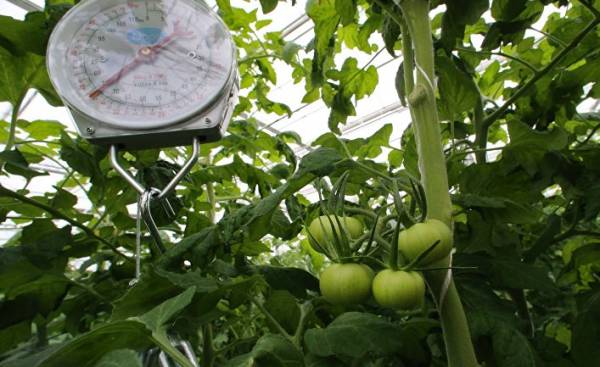 Knowing that the title is provocative, we ask you to be angry with Putin because Russia has not abolished the tomato ban?
From Turkey's point of view you just can get angry because it inhibits exports. But if you look from the standpoint of Russia, Putin did the right thing for their country.
As you know, from 1 January 2016, after the airplane of the crisis the Russian Federation has employed an embargo against Turkey in respect of 24 agricultural products. Russia banned the import of these products from Turkey. With the beginning of the easing of relations between Russia ten months later in stages to allow the import of certain products. She did it to protect their producers. Restrictions 14 products, including tomatoes, which became a symbol of the ban remained until 3 may 2017.
In turn, Turkey in mid-March, imposed a single sanction against Russia for six types of products, mainly wheat. Turkey in a sense said, "If you don't let my tomatoes, I won't buy your wheat."
One of the main issues on the agenda of the meeting of Russian President Vladimir Putin met with President Recep Tayyip Erdogan on may 3, 2017 in Sochi were restrictions against agricultural products.
At a press conference held after talks between the two leaders, it was announced that an agreement has been reached the lifting of the ban on all products with the exception of tomatoes.
Thus, RF 16 months later agreed to lift the restrictions in all positions except the tomatoes. Tomato ban it retains.
Turkey was able to hold only 45 days. Turkey lost the war, "wheat vs tomatoes". She opened doors for import of wheat from Russia.
Turkey are unable to say: "since the tomato ban will continue, we remove the restrictions on five products, and wheat may ban persists."
These negotiations were at the same time important from the point of view of the importance that Turkey and Russia lend to the agricultural sector and agricultural policies of the two countries.
While Russia defends its farmers, its agriculture, Turkey, freeing the import duty, shows that she does not care about their farmers and producers. But rather the question of "national policy" in agriculture, shows how you can import.
Statements made at a joint press conference after talks between the two leaders, give important keys to understanding the value attached to agriculture.
What Putin said?
"Today we can say that the restrictions will be lifted. These restrictions were subjected to not a single product. We agreed to abolish all restrictions. Today we can say about it.
The issue of limitations and sanctions we discussed from all sides. They harm the economy and negatively affect producers. Tomatoes — not a single product, which was subjected to restrictions. Sanctions have been enforced and on many other issues, and we agreed that they will all be removed. We asked our Turkish friends to understand that after the tragic events of life did not stand still and continued to develop. For example, we can say this about the production of tomatoes. Our manufacturers have taken significant amounts of loans. Here we are talking about a specific production process. Therefore, these limitations will remain. As for the tomatoes, we don't plan to forever close its market for Turkish tomatoes. But as you progress through the investment cycle, which I said, will be to liberalize and this direction".
What Erdogan said?
"We came to an agreement on all issues, except the tomatoes. Now this is a temporary process. We will put it on some basis by finding intermediate formulae. It was agreed to discuss the issues related to the topic of tomatoes. We go beyond the process of normalization. Turkish tomatoes and cheap, and tasty. We want the Russian consumers benefited from that."
After the statement of Erdogan, Russian President Putin said: "Our producers took loans, they have to recoup these costs and return the loans to the Bank. Mr. President rightly said that Turkish tomatoes are cheaper. We also want the Russian consumers get cheaper tomatoes. But we also want agricultural sector in our developed country. Once this investment cycle is complete, we will make positive steps. On the other hand, we will not be able to meet the domestic needs of our market due to seasonal causes. Therefore, at certain times of the year our Turkish partners will work in our market on the same competitive terms as other foreign state."
I return to these statements for the reason that our government with the purpose of taking action in connection with rising prices for tomatoes raised on the agenda of policy in the field of foreign trade.
In the Food Committee without caring about the producers, the farmers stated that to reduce the price of tomatoes", if necessary, will import tomatoes". Moreover, go even further and say: "We will slow down export." How will this affect the production, the producers, they are, as they say, whatever.
On the one hand, a government that at every opportunity trying to educate their producers a whip in the form of imports and its agricultural policy. On the other — the leader who says, "We also want to buy cheap tomatoes, but we have to protect our invested farmers and investors. We must develop our agriculture". Who is right, in your opinion?
In short, whether you love Russian President Vladimir Putin, hate Lee, but he's doing the right thing for agriculture in his country. We also need leaders who attach importance to agriculture, supporting this sector, valued by farmers and rely on production rather than import.
Comments
comments