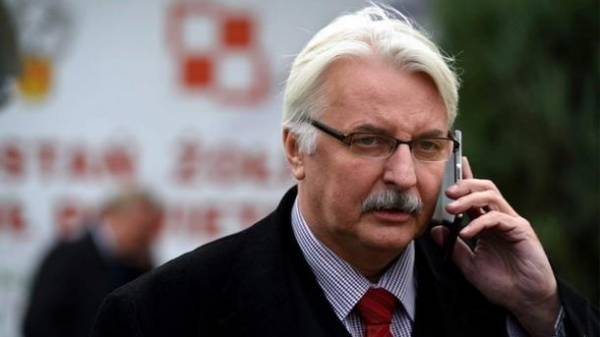 The government of Poland intends to challenge actions of the Russian Federation, which has more than 7 years may not transfer to Poland the wreckage of the plane Tu-154 of President Lech Kaczynski, crashed near Smolensk in 2010, the International court of justice in the Hague. The head of the Ministry of foreign Affairs of Poland Witold Waszczykowski said in a broadcast on TVP1.
"Now the complaint in the international court of justice in the case concerning the wreckage is under preparation. However, while in this case should be made final political decision. But I think that Yes, we will file the claim, because for years we tried different impacts on the Russian side (but nothing has been done. – Ed.)", – said Waszczykowski.
He recalled that Poland had already approached US with the request to help to return the fragments, but the administration of President Barack Obama did not want to do that.
"I applied in December 2015 for John Kerry. But Obama had a different vision of relations with Russia", – said the chief Polish diplomat.
Waszczykowski also added that Poland intends to apply to the administration of trump with this issue.
Recall also that the foreign Ministry of Poland declared its intention to send Russia a note with the question, what investigations over the last years has led to the fact that Russia has not returned the wreckage of the Tu-154 that crashed in 2010 near Smolensk.
As you know, April 10, 2010 near airport "Northern" near Smolensk the plane crashed Tu-154 with Polish President Lech Kaczynski on Board.
The crash killed 96 people. The Polish delegation was heading to the celebrations on the occasion of the 70th anniversary of the Katyn massacre.
The Minister of defence of Poland , Anthony Macierewicz called a "terrorist act" the plane crash near Smolensk in April 2010.
Comments
comments