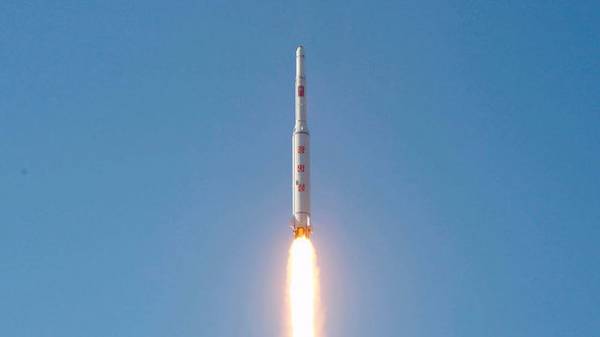 In NATO consider the launch of ballistic missiles by North Korea this morning, in flagrant violation of the resolutions of the UN security Council, which threatens global security. This is stated on the website of the Alliance.
The Alliance believes that at the present time it is necessary not to aggravate the situation through provocations and to try to achieve de-escalate the situation.
"North Korea must fulfill its international obligations, to stop all actions related to the e ballistic missiles and nuclear programmes, to completely abandon all existing weapons of mass destruction," – said in a statement.
Also NATO called on North Korea to accept the inspection of its facilities and to participate in the international dialogue with the international community.
We will remind, today North Korea again launched a rocket from its West coast of County cuson province's Do.
In its turn, Japan's defense Minister Tomomi Inada said that the estimated altitude of the rocket North Korea was 2000 kilometers.
Comments
comments