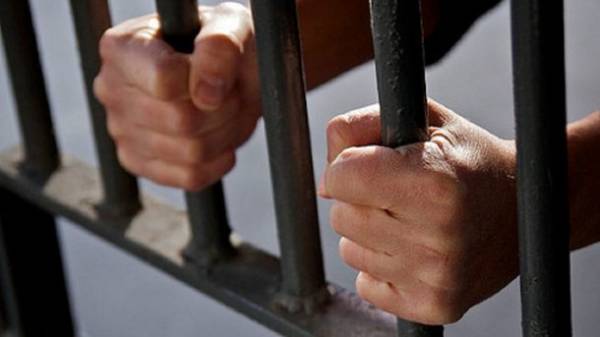 First convicted of repeated violations at rallies Ildar Dading and several activists were detained on red square. About it reports "112 Ukraine".
Reportedly, in addition to the Dading, arrested Irina Yatsenko, Sergey OIC, Oleg Elanchik, Elena Zakharova, Sasha Korotkova, Lyudmila Rumega, Yulia Uspenskaya – they came there to read the Russian Constitution.
Later, the detention Dading confirmed his lawyer Nikolai Zboroshenko.
"The police on red square detained the crowd of activists who have read the Constitution, including three of my clients, one of whom Ildar Dading," said the lawyer.
The dading and Orica was taken to the police station "China town" on the bus, the rest were marched there on foot.
"Detainees will be carried out preventive conversation," – said the source "Interfax". In turn, the interlocutor of the TASS claims that a preventive conversation, the police will not stop there and will make protocols under article about violation of the order of holding rallies.
"Given the repeated detention for administrative offences, the Dading can leave to the police station to court," – said the source TASS.
The press service of the Moscow Department of internal Affairs of the Russian service Bi-bi-si could not confirm the detention of the Dading and other activists.
In December 2015 Dading was sentenced to three years imprisonment under the new Criminal code of Russia on the repeated violation of the established order of organizing or holding meetings, rallies. Later the term was reduced to two and a half years.
In February of this year Russia's constitutional court ruled unconstitutional an article about criminal responsibility for violations of the rules of holding rallies, which complained Dading, but decided to reconsider the sentence.
In the same month, the Presidium of the Russian Supreme court cancelled the verdict of the Dadina and released him.
The activist left the colony on February 26 and since then has been repeatedly delayed in Moscow for the protests.
For a picket near the building of the Moscow Department of internal Affairs on Petrovka in April, the court fined the Dading for 15 thousand rubles.
Comments
comments