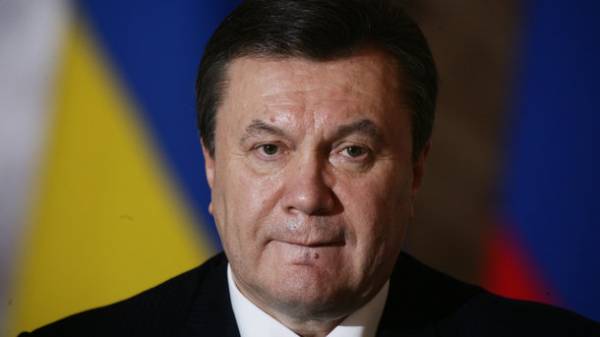 The decision of Sosnovsky district court of the city of Cherkassy of special confiscation of assets of former President of Ukraine Viktor Yanukovych and his entourage for a total amount of $ 200 million entered into force on 22 September. Wrote about this on his page in Facebook, the General Prosecutor Yuriy Lutsenko.
"Today entered into force the decision of the Sosnovskiy district court of Cherkassy on another special confiscation of Bank assets of the mafia Yanukovych for a total amount of 200 million dollars", – said in a note.
SEE ALSO
Yanukovych and his entourage want to take away another 200 million
The Prosecutor General reminded that Yanukovych and his associates withdrew from Ukraine $ 40 billion.
"Yanukovych is currently in the judicial process. The investigation for all defendants in the case Yanukovych is finished. We are talking about the former Prime Minister's son and a key Minister during the reign of Yanukovych," – said Lutsenko.
He promised before the end of the year to complete the investigation of financial crimes representatives of the previous government and to refer cases to the court.
We will remind, on April 28 the court of final appeal allowed the confiscation of the arrested $ 1.5 billionthat belonged to the ex-President of Ukraine Viktor Yanukovych.
Comments
comments