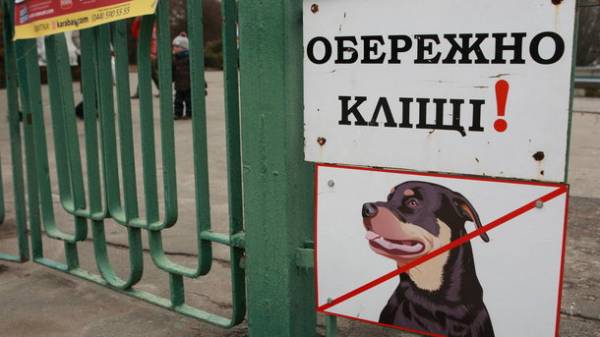 Spring in the parks and green areas of Kiev there are many ticks that are vectors of dangerous viruses and bacterial diseases. So if you find a tick bite – it should immediately go to the doctors.
"As soon as people find ticks on your body, immediately contact the paramedics to the nearest emergency room (list of addresses can be found on the website of the KSCA). They are in every district of the capital and work around the clock. There experts will remove the tick and send it to a specialized lab to find out if he was a carrier of the disease. After the victim will prescribe the necessary treatment," he told us, Otto Stand, the chief physician of the Kiev center for health.
He said that if the tick was noticed in the first few hours, infection will be minimal. If he was on the body more than two days, the consequences can be severe. Independently to remove ticks is not recommended, but if you did this procedure successfully done at home, you need several days to observe the site of the bite. And if there is fever or observed redness around the bite, you should immediately consult a doctor for medical help.
Comments
comments