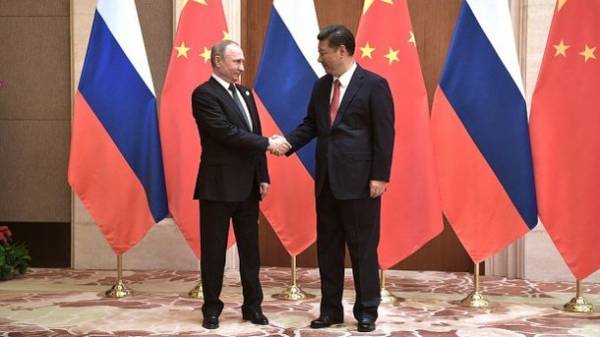 Russian President Vladimir Putin arrived in China on two-day visit, where he met with the Chinese head XI Jinping, the press service of the Kremlin.
The parties have managed to negotiate. So, during the conversation were considered, in particular, prospects of economic cooperation of Russia and China, as well as current international issues.
XI Jinping said that "China and Russia are good neighbors, good friends and reliable partners".
"This year marks the 20th anniversary of the Sino-Russian peace and friendship, the 60 anniversary of the establishment of the society of Russian-Chinese friendship. We continue to successfully navigate the Year, media of China in Russia. This has fostered mutual understanding between our peoples, made a solid public Foundation of Chinese-Russian relations of strategic partnership in the face of complex, rapidly changing situation in the world. China and Russia showed a sense of responsibility as great powers," he said.
Also the President of the PRC stressed that it would not have developed the international situation, both countries "must go shoulder to shoulder."
In turn, Vladimir Putin said XI Jinping, he expects his visit program in Russia, and state institutions already prepare it.
He also noted the increasing trade turnover between the countries. Putin also did not forget to mention the difficult international situation.
"We certainly have work to do. This also applies to complex international problems, we are always here shoulder to shoulder we stand next to each other, help and support each other in various directions, and it certainly is a very important factor in international Affairs, international situation stabilizes," – said the Russian President.
Comments
comments