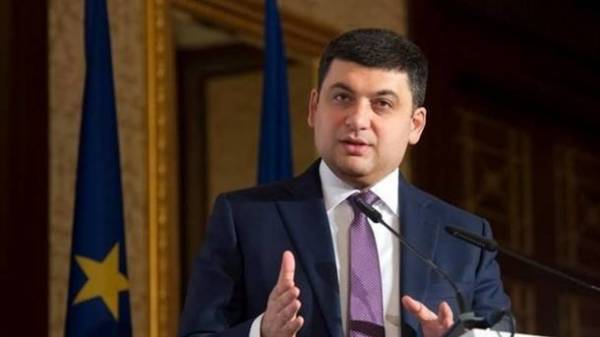 Ukrainians should be respected and not considered secondary to men. This opinion was expressed by Prime Minister Vladimir Groysman, reports "112 Ukraine".
As reported, the Prime Minister commented on the granting Ukraine visa-free regime with the EU.
"I believe that the time has come when it has to return the respect for the Ukrainians. We do not need to be considered for the secondary people, for the country of the third grade, and what we have achieved the necessary action concerning a visa-free regime is the restoration of the same fair. Can't be restrictions," – said the Prime Minister.
Prime Minister of Ukraine stressed that the provision of "bezveze" the Ukrainians is a big victory.
"I am convinced that this iron fence that stood between us and Europe in the form of a visa is completely destroyed. This is a great victory of the Ukrainians, we will prove further that we need to respect that we are a peaceful country, friendly, open and sincere and demand for respect", – said Groisman.
Recall, Groisman also said, what part is made in 2016 burly of the work is substandard and must be corrected.
The Prime Minister also revealed how much money for repair of roads brought the Ukrainian customs.
Comments
comments